Many of us enjoy the increase in temperature, but when it's too hot there are health risks, particularly for those over the age of 65 or those with pre-existing health conditions such as respiratory and cardiovascular diseases.
Follow these tips to stay safe in hot weather:
Stay hydrated by drinking plenty of fluids, particularly water, and avoiding alcohol, caffeine, or hot drinks
Check on vulnerable family, friends, and neighbours
Know the symptoms of heat stroke or heat exhaustion
Keep out of the sun between 11am and 3pm when the sun is at its strongest
Close windows and curtains in rooms that face the sun to keep your home cool
Wear clothes that provide sun protection including hats and sunglasses
Apply a sunscreen with a sun protection factor (SPF) of at least 30 and at least a 4-star ultraviolet A radiation (UVA) protection
Take extra care to protect children and babies
Follow the weather updates and advice on keeping well in the heat
Contact NHS 111 when you fall ill or get injured but it is not an emergency.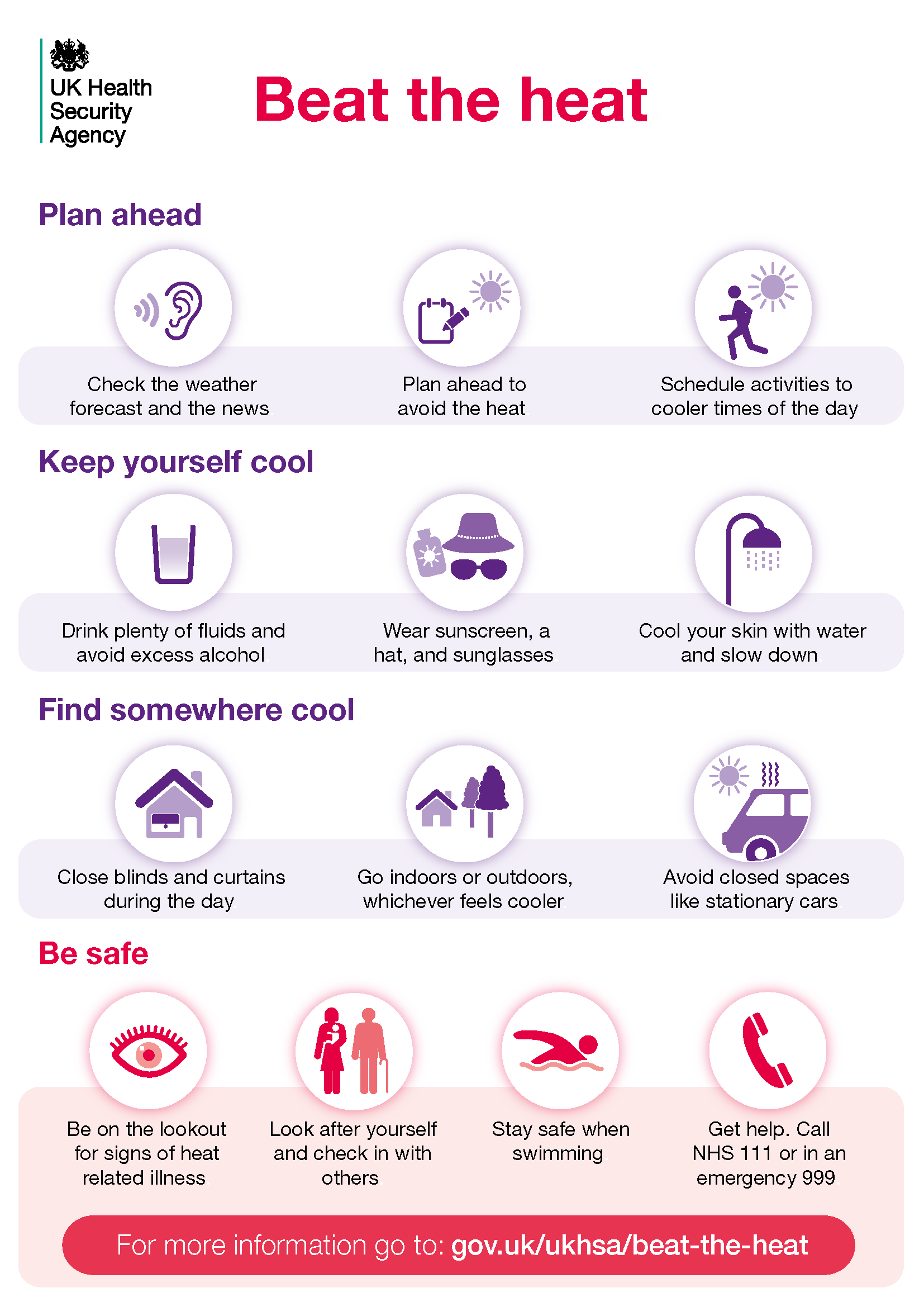 You might also be interested in...