The NHS celebrates its 75th anniversary on 5 July 2023.
What's your favourite thing about the NHS? 
Is it free at the point of access, friendly staff and colleagues, or career prospects? We posed the question to a range of NHS staff, volunteers, and patients across the Black Country.  
Hear from Sally Roberts, Chief Nursing Officer from the Black Country ICB, and many others, on what their favourite thing is about the NHS.
75 years
A poem read by NHS staff, volunteers and patients celebrates the 75th anniversary of the NHS. 
The video features Delroy Elliot, a member of the Willenhall Chart Adult Learning Support Group as well as a range of healthcare professionals including Alex Griffiths, a Clinical Support Worker and Student Nurse from Dudley Group NHS Foundation Trust, who was awarded a BEM in the Queen's Birthday Honours list, Aaron Bertram Miller, a Nurse Associate Educator at Sandwell and West Birmingham NHS Trust (SWB) and Liz Corrigan, BEM and Queen's Nurse who is the General Practice Nurse System Lead for the Black Country Integrated Care Board (ICB).
It also features Mr Peter Cooke, Consultant Urological Surgeon at Royal Wolverhampton NHS Trust who has been at the forefront of innovation in his field, particularly when it comes to robotic surgery, and a number of volunteers including John Winsper, a volunteer at Walsall Healthcare NHS Trust who has more than five years' service at the Trust and Bally Barquer, who has volunteered at SWB for over five years.
Reflections on 75 years
Dedicated healthcare professionals with a combined service of more than 750 years have been recognised at a special ceremony this week.
To celebrate the NHS's 75th anniversary, the NHS Black Country Integrated Care Board (ICB) held a special celebration day at the Wolverhampton Civic Centre for its staff.
As part of the day, 29 ICB staff members who have dedicated 20, 30 and 40 years to the NHS were honoured for their long and loyal service in the NHS.
Among those rewarded was Maxine Danks, Head of Continuing Healthcare in Wolverhampton for the Black Country ICB, who received an award for 40 years. Maxine started her career in 1983 at 18 years old and has been a registered nurse since 1986. After spending more than 28 years in various nursing roles, she moved into healthcare commissioning in 2008 and hasn't looked back since.
Maxine said: "When I joined the NHS at the age of 18, I never thought I'd still be here 40 years later. I always knew I wanted to be a nurse and that hasn't changed but when you're that young you don't think that far ahead. I just knew that I wanted to help people, and that's exactly what the NHS does.
"In fact, a few months ago I received a message on Facebook from a lady whose dad I looked after when I worked as a community matron more than 15 years ago. She said she never forgot what I did for her family when her dad was poorly and she never got to thank me back then, so was thanking me now. That was really lovely, and it really touched me to think that the care I gave had stayed with her for all those years.
"To me, the NHS is truly special. You might not see everybody who works in it, but everyone plays their part and if they didn't, it just wouldn't work. From managers down to front line staff, the whole NHS is one team, and we all work together."
Also receiving an award for 40 years-service was Corrine Ralph, Head of Primary Care Strategic Commissioning for the Black Country ICB. Corrine, who is originally from Wigan, started her career at the age of 18 when she applied for nurse training at the Sister Dora School of Nursing in Walsall. She said: "I can't remember how I made the decision to become a nurse, I do recall having offers of training places, but picked Walsall as there was something I really liked about it. I started my nurse training in 1983 and loved everything about it – the Black Country has been my home ever since!
"After I qualified in 1986, my clinical experience was in medicine. I have had a range of management roles such as patient advisor and cardiac network manager. When I first started working in the NHS, my goal was to become ward sister and I didn't think about my career past that point. I never thought more than 40 years later I'd still be here, but I'm still as excited by work now as I was back then.
"The NHS has given me an amazing career – it has supported my formal educational development and taken me on a fabulous journey, and I'm so thankful."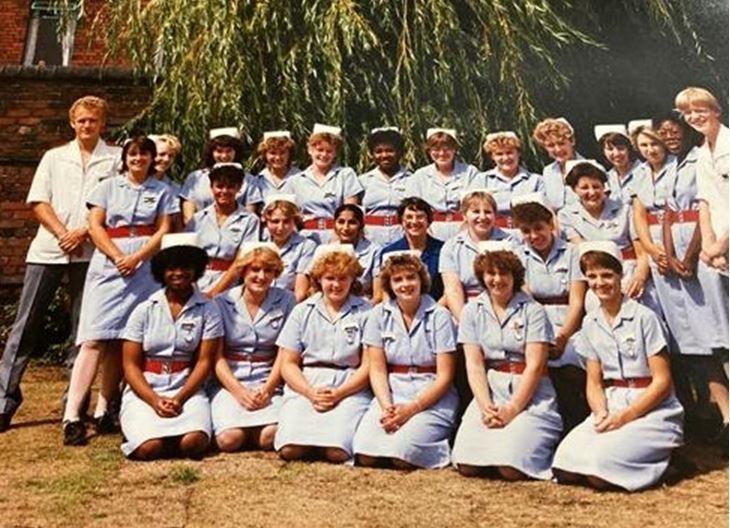 Lesley Thorpe, Macmillan Personalised Care Project Lead for the Black Country ICB, was 18 years old when she started her nurse training. She received an award for 40 years' service at the event this week and said: "I qualified as a nurse in 1986 after three years of training. I originally lived in Dudley but moved to Walsall to train at Walsall Manor Hospital - moving away from home was daunting but I loved the training. I spent 24 years a general nurse in various roles, but always had a particular interest in cancer.
"I have fond memories of working as Cancer Nurse Specialist – it's a difficult job as you're supporting people through a very distressing time in their lives. However, being able to support them from diagnosis right through to treatment and aftercare and share that journey with them is a privilege.
"I've been a nurse for 40 years, but it doesn't feel that long. The NHS is a family to me and it's all about working together and being part of a team. I always say that us nurses have a different perspective on life and a weird sense of humour, but I think it's makes us what we are."
Jane Sutton, Senior Finance Specialist for the Black Country ICB, also received an award at the event for 40 years' service. Jane joined the NHS just before her 19th birthday in 1983 and has never looked back.
She said: "I'd just finished school after taking my A- Levels and wasn't sure what I wanted to do afterwards. I saw a job within a finance department in the NHS and just applied. When I got the job, I never thought 40 years later I would still be working in finance within the NHS.
"There's been lots of changes over the years, but for me the main one has to be the technology. When I first started, we didn't even have computers, we were completely paper-based, and everything was calculated manually. I remember when we first started working on our own computers, complete with dial up internet, and had to have training so we knew how to use them which was very exciting. It's definitely a lot easier now and everything can be done at a push of a button.
"The NHS plays such a vital role in everybody's lives and I'm really proud that I have played my small part in one of the nation's most loved institutions."
Mark Axcell, Chief Executive Officer for the Black Country ICB, said: "Marking 20, 30 or 40 years of service within the NHS is an amazing achievement and one that should be celebrated.
"We chose to present our long service awards at our staff celebration day as it was the perfect opportunity for us all to celebrate the amazing work our staff do together, whilst also reflecting on the 75th anniversary of the NHS and how far we've come.
"Our staff are our greatest asset and I'd like to thank all our long-serving colleagues for their commitment to the NHS."
To mark this milestone anniversary, NHS staff from across the Black Country who share same birthday with the service are sharing what the NHS means to them.
Sixty-two-year-old Tim Cooper is Chair of the West Midlands Imaging Network and has worked within the NHS for more than 40 years. His first job in the NHS was in 1979 when he trained as therapeutic radiographer and despite 'retiring' in 2021, Tim still works for the NHS today.
He said: "I remember doing my A-Levels and having to really consider what career I wanted. I had two options, either go into banking or go into the NHS. I knew that I could earn more money doing banking, but I also knew it wouldn't satisfy me, whereas the NHS would. I'm still so happy I made the right choice all these years later.
"I first qualified as a radiographer in 1982 and after a few years progressed to head of radiotherapy in Shropshire. Radiotherapy is the treatment of cancer with radiation. The thing I loved most about my job was just helping people feel less anxious about their treatment and helping them understand what was happening with their care.
"Over the years I've had various roles within the health sector, including national lead for radiotherapy and Care Quality Commission (CQC) head of hospital inspection. I actually retired in 2021, but that didn't last long, and now I'm Chair of the West Midlands Imaging Network helping all 15 Trusts across the West Midlands improve imaging services for our patients.
"I think that no matter what your role is within the NHS, you are part of one team. If you work at NASA and ask the cleaner what their job is, they will say it is "to put a man on the moon". That's because everyone is one team and has one aim, which is the same for the NHS as our single focus is our patients. It's a great organisation, full of people who work here because they care and want to make a difference."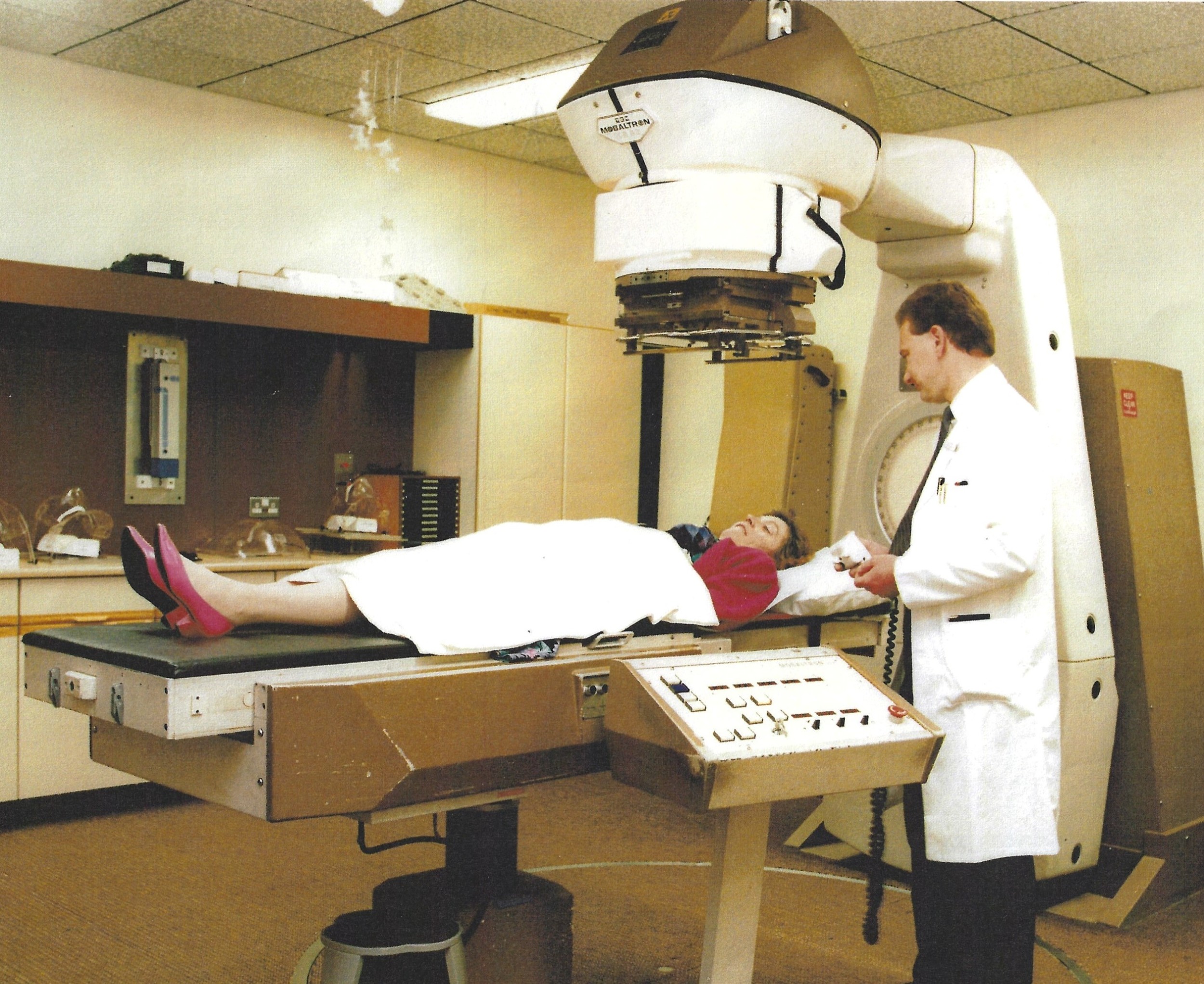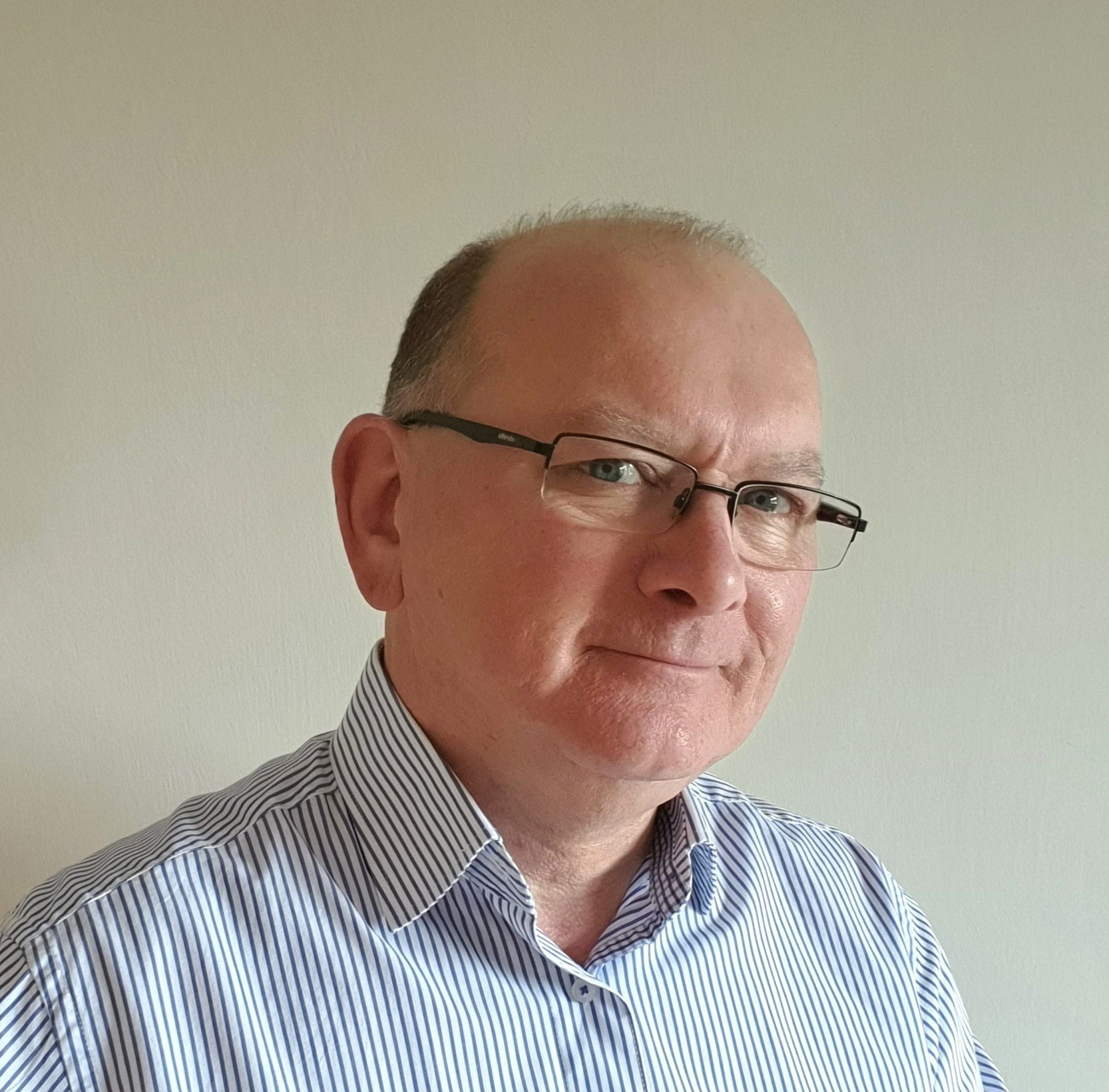 Working in the NHS is a family affair for 28-year-old Sancha Snow. Sancha is a HR advisor at Dudley Group NHS Foundation Trust (DGFT) and has worked in the NHS for just over a year. She said:
"I've always wanted to work for the NHS, ever since I was little. My mom works in the NHS as a radiotherapist, and both my nan and my great nan worked in the NHS as nurses. I grew up around people working in the NHS which definitely influenced me.
"In 2020, I decided to do my master's degree in international human resource management, and after that, I spent a year working in HR roles. I saw the role I'm in now advertised in 2022 and knew I had to apply straight away, and here I am one year later.
"I would say that no one day is the same, but that's what makes working for the NHS so exciting. I love my team, everyone is so lovely and friendly, and I can't wait to see where my career within the NHS goes."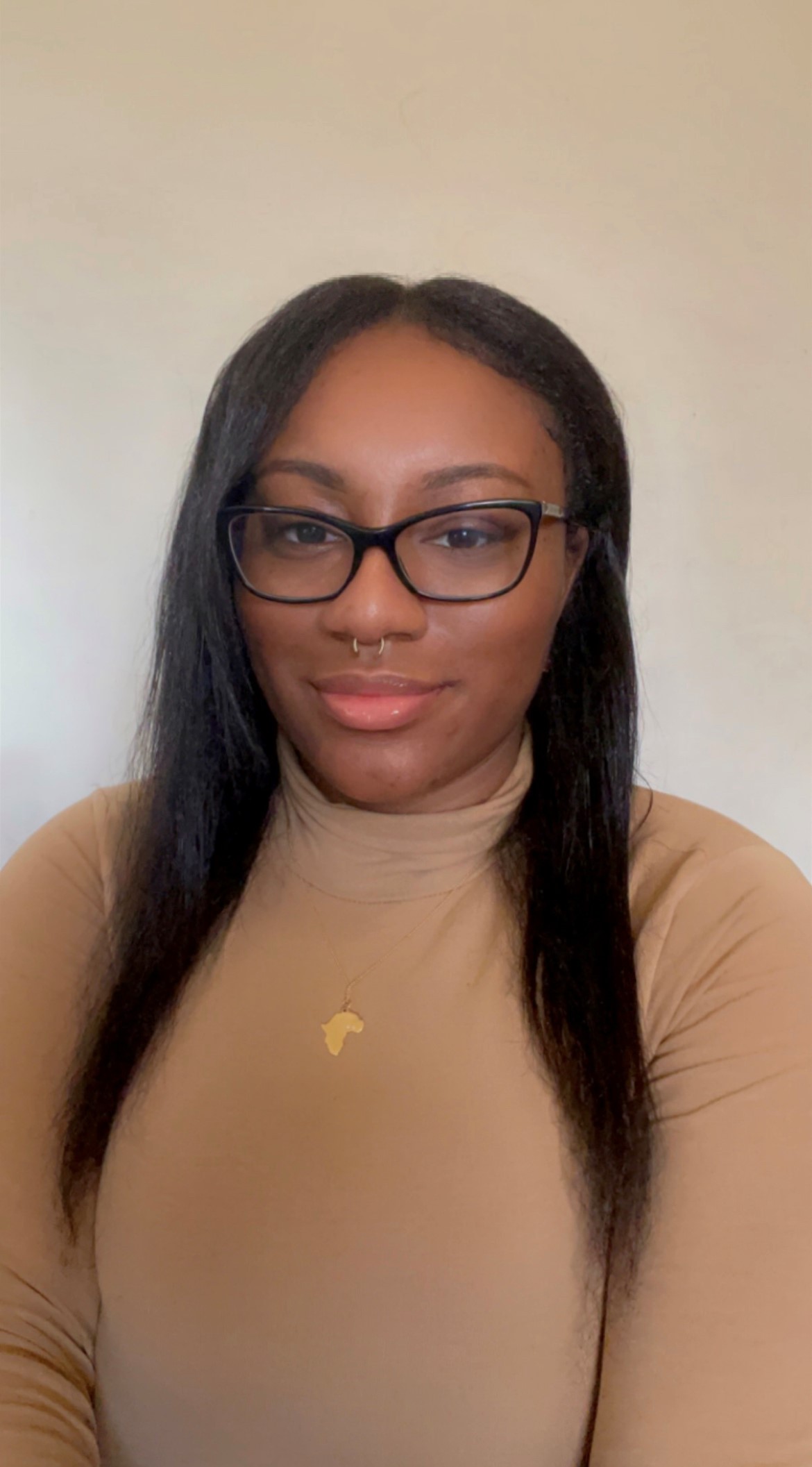 Lucy Askins is a learning and organisational development facilitator at DGFT. The 26-year-old from Kingswinsford has worked for the NHS for almost four years and said: "I first started working for Dudley Group back in 2019 but in a different role. It was just before the COVID-19 pandemic, which was a testing time for everyone. I wasn't on the front line but working in a hospital behind the scenes, you definitely feel the pressure. That being said, I still loved coming into work and playing my part. When you join the NHS, you need to expect that it will change. It's an emergency service regardless of where you work.
"I really enjoying working for the NHS – there's so many opportunities, actually a lot more than most people realise. Based on my experience, the NHS is very much a community of people. Everyone makes sure that everyone is getting the best experience, both patients and staff. As a patient, I think we're so lucky to have the NHS and we can often take it for granted but it really is amazing.
"If I had to sum up the NHS in one sentence, I'd say it's a lifeline. You may not always notice it, but it's always there when you need it."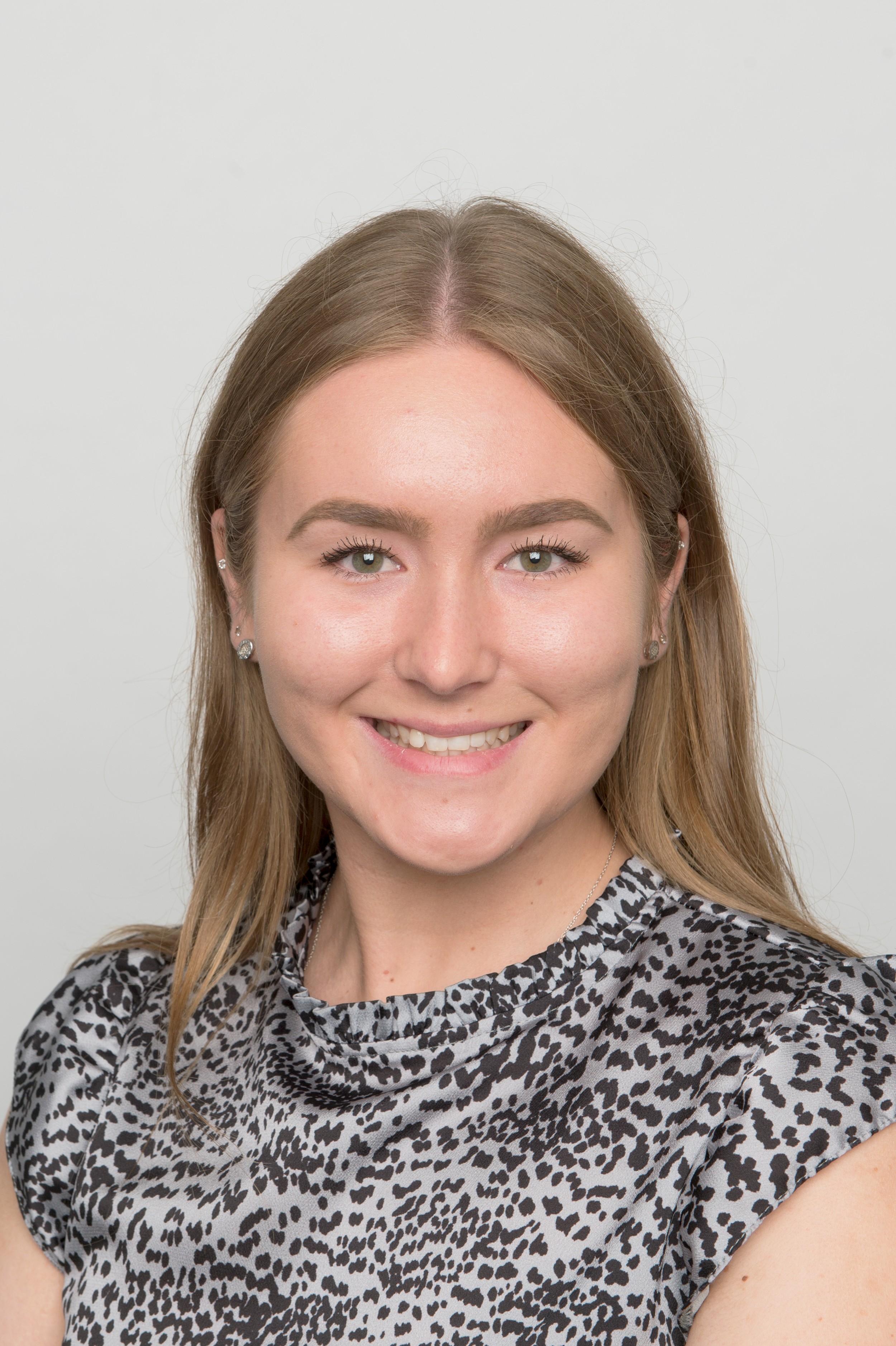 Forty-two-year-old Bukola Ogunjimi is a clinical support worker at DGFT. Bukola moved to the UK from Nigeria back in 2011 and spent several years working for a charity organisation before joining the NHS last year in 2022. She said: "I've always wanted to work for the NHS so when the opportunity showed up last year, I didn't waste any time, I just grabbed it with both hands.
"My favourite part of my job is working with the nurses on a daily basis. They work so hard every single day and it's a privilege to work with them. My plan is to eventually do my nursing but I'm taking my time to get there. I've already learnt so much in the last 12 months and I can't wait to see what else I can learn.
"I also love meeting the patients. Getting to know them and being able to put a smile on their faces is the best part of my day. When they leave hospital after their stay, they're always so thankful and that alone makes it all worth it. I think the NHS is just phenomenal -there's no other word for it. It's simply one of a kind."
Diane Wake, Chief Executive Officer for DGFT, said: "We're thrilled to be celebrating the NHS's 75th birthday and it's wonderful to hear so many inspirational stories being told of the past 75 years from our staff, patients and visitors.
"The NHS is a phenomenal place to work, and here at Dudley we always say 'it's something special, to be a part of the NHS'; a feeling that is certainly felt across the entire system. We have an incredibly kind, caring, diverse and passionate workforce, who all go above and beyond for their patients to provide excellent care; and everyone feels a huge sense of pride as we go into our 75th year.
"It's fantastic to be able to recognise and thank everyone for their years of service, as well as being able to cast our eyes to the future and look forward to the next 75 years and beyond!"
Shajeda Ahmed, Chief People Officer for the NHS Black Country, said: "Naturally, much has changed since the NHS was first founded in 1948, however an enduring constant is that we are guided by the principle of delivering the highest quality of care and treatment to those in need, that is free at the point of access. That is why our NHS is seen by so many as a cornerstone of the social fabric in our country.
"As we celebrate an amazing 75 years of service provided by the NHS, it gives us with the perfect opportunity to recognise and thank the people who make up our workforce and who go above and beyond the call of duty in providing outstanding care daily.
"Without the dedication, professionalism, and commitment of our healthcare people – from frontline clinical staff such as doctors, nurses, and paramedics, to those behind the scenes such as porters, managers, volunteers, and many others – there would be no health service. After all it is our people - patients, public and the staff - that the NHS serves."
Beverly Morris, Head of Continuing Health Care in Sandwell for the Black Country Integrated Care Board (ICB), came to the UK from Jamacia in 1966 when she was just five years' old. Fast forward to today, she has been working in the NHS for more than 44 years and is sharing her story.
She said: "My dad came to the UK in 1961 and five years later my mum and I came over to join him. I was only five and remember thinking 'oh my god it's really cold, what's going on'. Soon after we arrived, I celebrated my sixth birthday and got a batman mobile and had absolutely no idea what it was.
"My journey with the NHS began in 1979 when I did auxiliary nursing. That's when I started to think about what I wanted to do. I decided that I wanted a career in nursing and in 1980 did my nurse training at City Hospital. I finished in 1983 and moved on to Erdington to work with the elderly but felt like I needed to do a little bit more. I then went to Sandwell Hospital where I worked for several years, working in different areas around the hospital such as midwifery, neurology, and elderly care. I am now head of continuing healthcare in Sandwell and chair of the inclusion network for the ICB. I'm also a tutor for a mental health module at Birmingham City University and have been awarded a British Empire Medal for services to care homes during the COVID-19 pandemic.
"I absolutely love working with people, that's my passion, but my mum's drive is definitely what drove me to where I am today. She worked in a factory but decided that she'd seen an opportunity in nursing in the NHS. She did mental health nursing in All Saints Hospital in Winson Green, and she never stopped there. She continued to do what she wanted to do, to make life better for me and the family. She went on to do midwifery and she was a really successful midwife in Sandwell. She then retired at the age of 82.
"I'm so proud of where I've got to. It's been hard work and I've instilled that in my children about being proactive. I tell them that the barriers are only there for a time, people are only there for a certain amount of time in your life and so you've got to make sure the positive outweighs the negative. My parents came here with the determination to do better, and this is something that has stayed with me. I like to think of myself as an inspiration to future generations, influencing and changing the existing culture and empowering others to do so."
A long-serving nurse is set to mark five decades of caring for patients in the Black Country as the NHS commemorates its 75th anniversary.
Loriane Priest, who works as a senior infection prevention and control nurse at Black Country Healthcare NHS Foundation Trust, will mark 50 years of working as a nurse in the NHS in September.
She joined the NHS as a nurse cadet aged 16 back in 1973, before completing her nurse training in 1978.
Loraine built her career in Sandwell, caring for patients as a general nurse in Edward Street Hospital and then Sandwell Hospital where she was promoted to ward sister and helped set up the hospital's first pre-op assessment service.
It was infection prevention and control where she found her passion and she has worked in the field for the past 28 years, which brought her to Black Country Healthcare NHS Foundation Trust where she is based at Bushey Fields Hospital, helping to improve the quality of patient care and the environment for staff.
Loraine, who is from Cradley Heath, said: "I never realised right at the beginning I would still be a nurse 50 years later. I think it's quite a personal achievement."
Through her many years in nursing Loraine is no stranger to celebrating the milestone years of the NHS. Back in 2008 she was invited to the 60th anniversary commemorations at Westminster Abbey, an experience she described as a "privilege".
She says that teamwork makes the NHS a special place to work and how staff pull together, especially in difficult circumstances such as the Covid-19 pandemic.
It hasn't always been an easy journey for Loraine as she juggled being a mother of two with her full time nursing career and training, but she credits the support of her family for getting her through and helping her to achieve her goals.
Loraine said: "For anyone looking into nursing it's a very satisfying career. There is lots of support and opportunity for development. It's challenging but every day is different. In the Midlands we are very friendly workforce and everyone says how much they love it when they come to the Black Country."
Alongside working in the NHS, Loraine is the proud grandmother of four children and enjoys baking, crafting and helping out with charities.
Looking back on her long career, Loraine added: "It's been a whole learning pathway, you don't qualify as a nurse and then it stops. I like to make improvements for patients and help to support the health and wellbeing of staff.
"In the NHS whatever role you are in, there is always the opportunity for personal satisfaction, development and to make a difference.
"I'm so proud to be a nurse."
You might also be interested in...